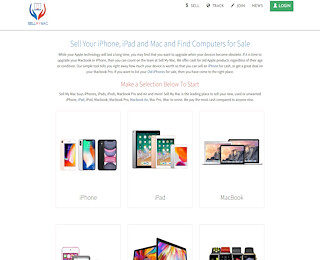 There are numerous reasons why someone might want to sell their Apple iPad. 
After years of use, your faithful device has stopped working

Apple just launched the newest iPad with a bigger screen, higher resolution and faster charging capabilities

Someone in your family thought it would be a great idea to use it in the pool right before someone did a cannon ball

You dropped it one time too many and now your screen is not as responsive as it once was

You got it as a gift and don't anticipate using it but don't want to be rude and say no thank you to the gift giver so now you're looking for alternatives'

You no longer have use for the device since you do everything on your phone or laptop anyway

Your screen has more cracks in it than the Grand Canyon

You spilled your morning coffee all over your device while scrolling through the News app
Whatever the reason, we're glad you came to our website! Sell My Mac offers top dollar for used or broken electronic equipment with a quick and simple transaction. We buy iPads in all conditions from all major carriers including but not limited to AT&T, Sprint, T-Mobile, Verizon as well as unlocked carriers. If you have the original box and charger we will pay you more for your device! Avoid the hassle of trading in your iPhone and find out how much your phone is worth using our site. 
We buy the following iPad models: 
Interested? Simply visit our website, answer a few questions about your device and we will send you a free kit to ship us your product with guaranteed fast, free shipping. Once we receive your item, we will be in contact to verify some details about your device and process your payment. It's that easy!
Still unsure? Contact us for a free quote on our website!